Vitech, a Zuken Company, Appoints Enrique Krajmalnik as New CEO
2022/02/01 配信

Zuken announces the appointment of Enrique Krajmalnik as CEO of US-based Zuken Vitech Inc., formerly, Vitech Corporation, which was acquired by Zuken in 2019. Vitech is a leading global provider of Model-Based Systems Engineering (MBSE) and digital engineering solutions.
Mr. Krajmalnik joined Zuken USA in 2020 as Vice President of Business Development and later moved into the Vitech organization as Chief Operating Officer. Krajmalnik has more than 25 years of experience in senior management and strategic planning, including serving as Chief Technology Officer for No Magic, Inc., where he oversaw a product strategy that helped drive significant year-over-year growth from 2014 through 2020.
Speaking about his appointment as CEO of Vitech, Mr. Krajmalnik said, "Vitech, as part of the global family of Zuken companies, is uniquely positioned to bring innovative MBSE solutions to a growing market. Making MBSE more accessible to the broader market will be key to our long-term success."
Zuken President and Representative Director, Jinya Katsube, added, "We are now at a crucial stage in creating practical MBSE solutions that help our customers realize the real Digital Transformation (DX) as a core competency of Zuken. The entire Group will do everything we can to back the new CEO."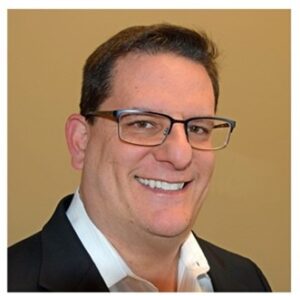 Enrique Krajmalnik, Zuken Vitech CEO
For inquiries on this matter, please contact
Zuken Inc. Corporate Marketing Division. (CMD)
Tel: +81-45-942-1511
Please click here for form-based inquiries.